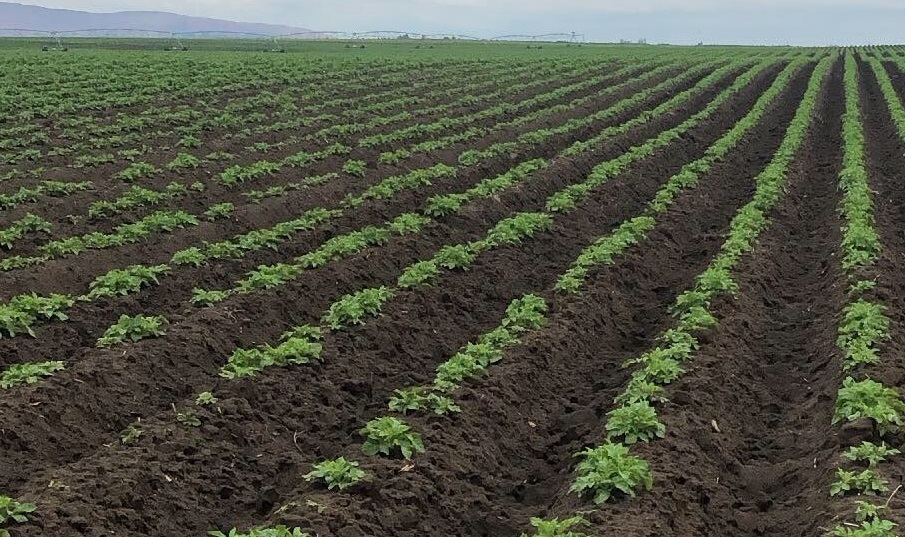 Idaho's farmers, ranchers, anglers, and the countless jobs that make up Idaho's agribusiness sector are at the top of my mind in Washington, D.C. As the single largest contributor to Idaho's economy, making upwards of 20% of our yearly GDP, agriculture is the backbone of our state.
Idaho is home to over 24,500 family farms that produce over 144 commodities, including potatoes, beef cattle, hay, wheat, milk, barley, and sugar beets. This makes Idaho the top producer of many consumer products. For example, the Idaho Potato which averages 32% of the country's production of potatoes in the U.S.
Idaho's agriculture sector is constantly changing while also becoming more efficient-- and the regulations over this sector should do the same. Unfortunately, there is no shortage of outdated federal regulations in dire need of common sense reforms. Congress needs to update the Endangered Species Act (ESA), National Environmental Policy Act (NEPA), Waters of the United States (WOTUS), and additional rules and regulations coming out of the Environmental Protection Agency (EPA).
The ESA was last updated in 1988 and can inhibit common sense federal land management, less grazing, and can lead to catastrophic wildfires. Additionally, the pre Trump Administration WOTUS rule sought to bring federal overreach into local and state management of irrigation canals and waterways. Lastly, we must recognize and find common ground on EPA's regulation of pesticides and other petrochemicals.
Overall, I can assure you I will do everything in my capacity to advocate for Idaho state and local stakeholders to address our local issues-- rather than rigid, out of touch federal regulators. Idaho farmers and ranchers are foundational to our state's economy, lifestyle, and values. I am proud of their contributions to families in the Gem State and around the world.
Legislation
Below is a list of agriculture initiatives, bills, and letters I have supported in Congress. Click on the links or contact my office for additional information.
Letter sent to Secretary of Agriculture requesting assistance for Idaho farmers who have been greatly impacted by the COVID-19 pandemic. Specifically, the Idaho delegation asked that the $9.5 billion included in the CARES act for agriculture include Idaho's dairy, potato, onion, cattle, sheep, grain, and hops industries.
Dairy PRIDE Act (H.R. 1769): Requires enforcement against misbranded milk alternatives.
Treating Tribes and Counties as Good Neighbors Act (H.R. 7454): Extends full partnership eligibility for the Good Neighbor Authority program that will facilitate federal forest restoration and management projects to Tribes and Counties.
Aquifer Recharge Flexibility Act (H.R. 2871): Aims to fortify state-led efforts to recharge the Eastern Snake Plain Aquifer to stable levels for ranchers, farmers, and Idaho communities, while helping to make aquifer recharge more efficient across the West.
Waters of the United States (WOTUS): In 2015, the Environmental Protection Agency (EPA) proposed a new rule that would allow the EPA to regulate activities on most rivers, streams, ditches and canals, as well as restrict many farming activities. The Trump Administration revised this rule, clarifying the EPA's federal regulatory authority for federal, state, and local authorities to effectively work together on water issues under The Clean Water Act.
Water Optimization for the West Act (H.R. 5217): Provide western water security, reliability, modernization, and abundance.
Death Tax Repeal Act (H.R. 218): Repeals the death tax (also known as the "estate tax") in its entirety, allowing Idahoans to continue their family's great agriculture legacy without needlessly splitting up their farm for tax purposes.
More on Agriculture
July
2022
June
2022
May
2022
April
2022
March
2022
December
2021
November
2021