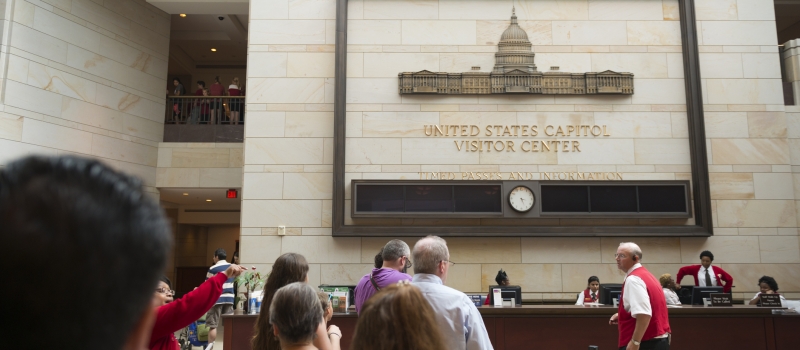 UPDATE ON CAPITOL TOURS:
The House and Senate Sergeant At Arms, in consultation with Congressional Leadership and the Office of Attending Physician, have ordered limited access to Capitol grounds. This limited access is anticipated to remain in effect until 8:00 a.m. April 1, 2020, and is to protect the health and safety of Members, staff and visitors. As a result, all Capitol Tours have been canceled until further. For more information, please contact Repfulcher.Tours@mail.house.gov.
UPDATE ON WHITE HOUSE TOURS:
Out of an abundance of caution, all White House tours have been temporarily suspended effective immediately. We appreciate your understanding. Please direct all questions to VisitorsOffice@who.eop.gov.
---
All tickets are provided to constituents on a first-come, first-served basis. Due to the large number of visitors, please request them as early as possible in order to maximize your chances. For information on sightseeing and attractions, please visit the Washington, DC Tourism Information page.
White House Tickets
Obtaining a White House tour can be very difficult. It is very important to follow the below guidelines for your application to be considered.
The following are policies determined by the White House for those requesting tours through Congressional Offices:

All White House tour requests must be made at least 21 days in advance and no more than 3 months in advance. Once your request is submitted, you will need to provide detailed information such as:

name, birth date, place of birth, and social security number

. All security information will be entered through a secure White House website and will be sent to you at a later date.
Tour Request Form
Note: Fields marked with an * are required.